There are 2 options to installing the leveling motors if your glass headlamps do not have them - scroll down for option 2 in the 3rd post in this thread
OPTION 1:
Last year I was able to acquire 2 sets of RHD glass headlamps from the UK. One set has a chrome finish and the other set has the smooth/gray finish inside. About 2 months ago my friend Steve located a set of headlight leveling motors for a LHD mx-3... I bought them and they arrived in perfect condition.
So the problem is that RHD headlamps do not have the manual electronic leveling option. After analyzing the lights and I noticed that the only difference was a small little white block that holds the adjustment screw in place to control the actual movement. This block is not glued in place... so after much debate of whether to heat up the lamps and remove the glass lenses I opted for the backdoor option... (the glass lense removal process is below in post 3)
since I was only trying to swap the little block why not just make a small surgical incision instead of possibly damaging the lenses/housing by heating them up... made sense to me! So onward with the project...
Here are the motors and the how big they are compared to the regular adjusters: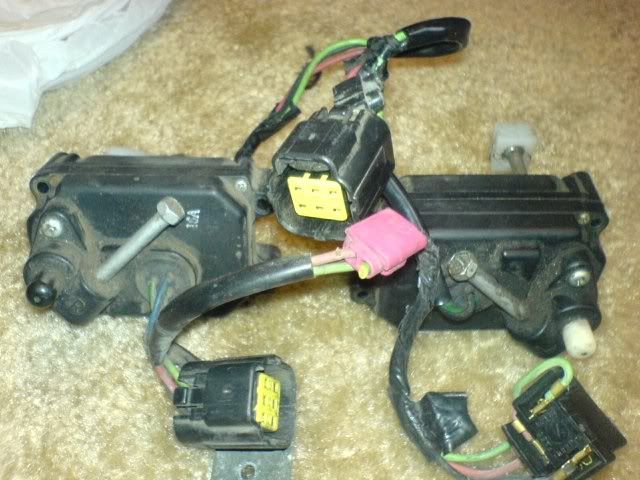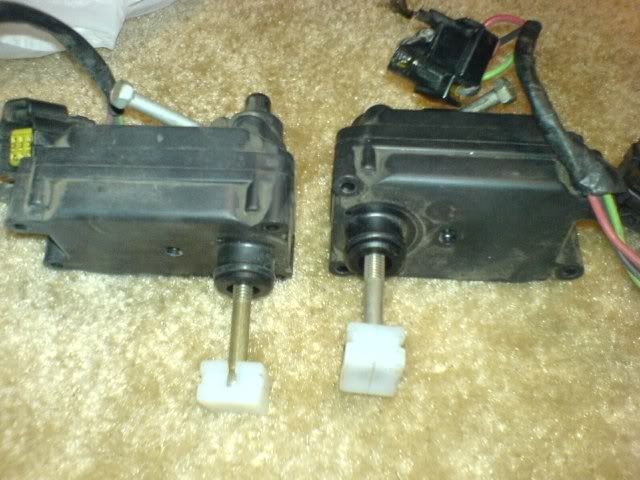 This is the back of the housing with the bottom adjustment screw taken out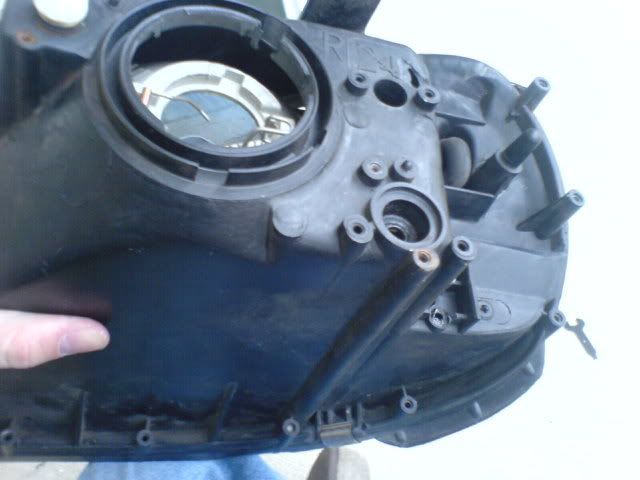 here is the adjustment screw with the little white block screwed on...
Here is the motor's adjustment screw - it will not fit into the opening and I don't want to modify it: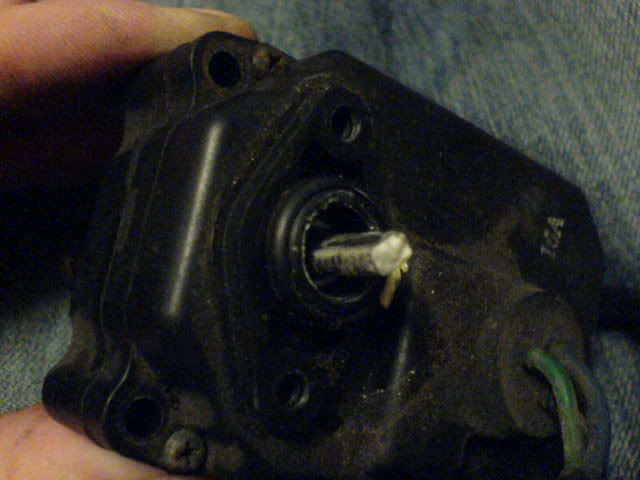 Here is the little white block i need to remove...
the problem is that the inner housing is still connected by the ball in socket type metal attachment so I can't just reach in and take out the little white block:
So I make a small incision to wear I can just grab the little white block with some pliers (thank goodness for my dremel!)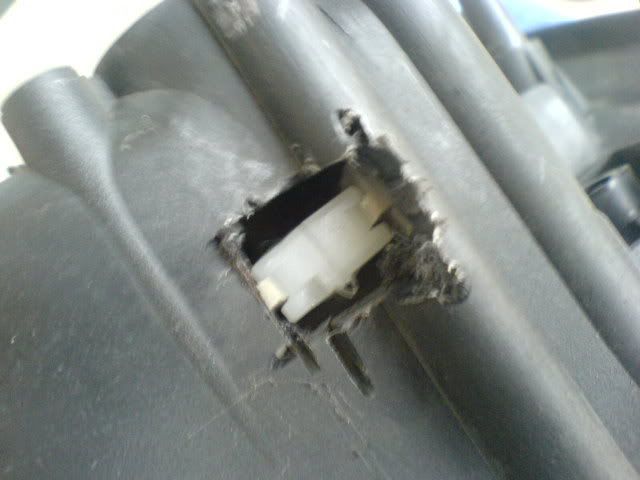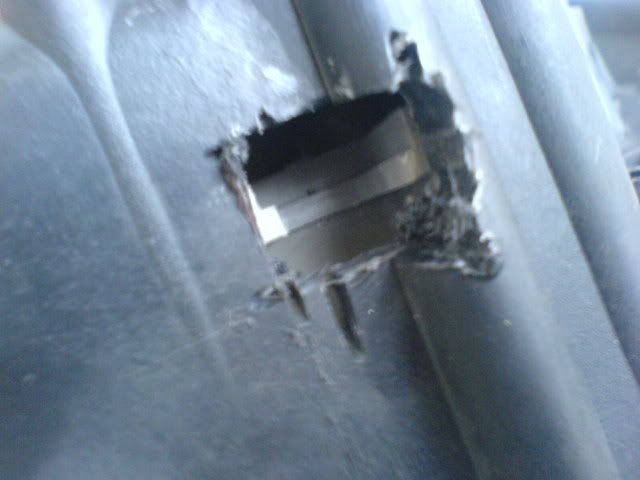 Here is the white block differences: the UK headlamps have a screw in type of block (in the pic on the left) while the motors use a ball in socket approach and it is deeper(in the pic on the right):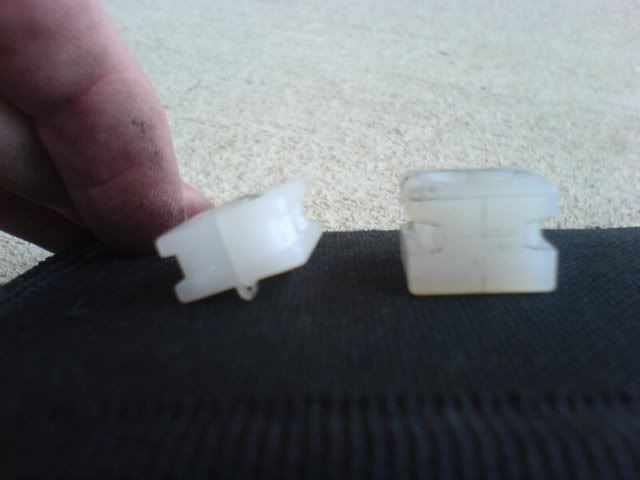 Now this next part gets tricky... I have to insert the longer adjustment screw but it won't fit through the hole and I can't put it through the hole I just made since the angle is wrong... so I just drop it in through the headlight socket and let it roll around inside guiding it with a chopped up coat hanger... I guide it into the hole...
then I insert the bigger white block and push the new adjustment screw into the new block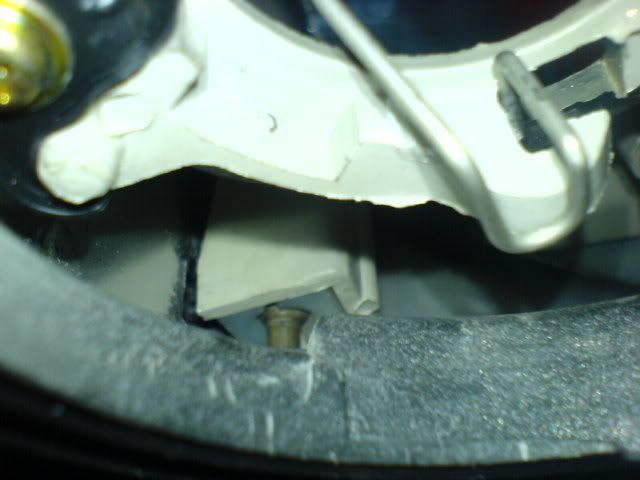 Once that is in I just screw on the motor and re attach the outer adjustment screw - it's important to lubricate with white lithium grease on the screw at this point
It's basically the same process for the drivers headlight(left side):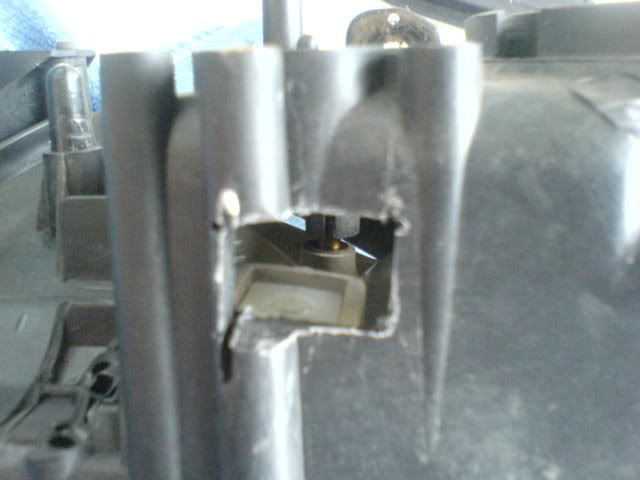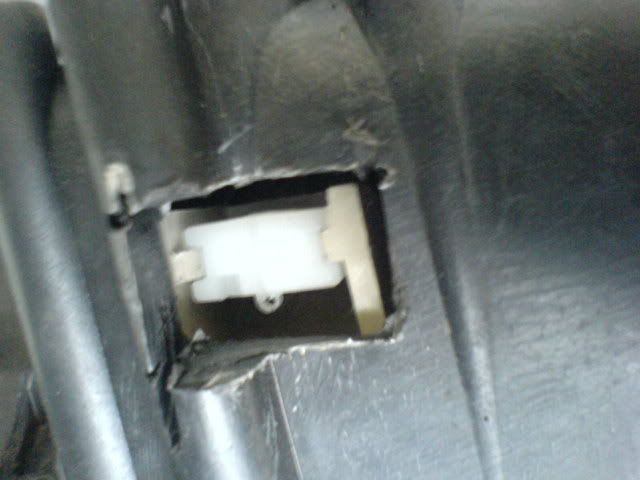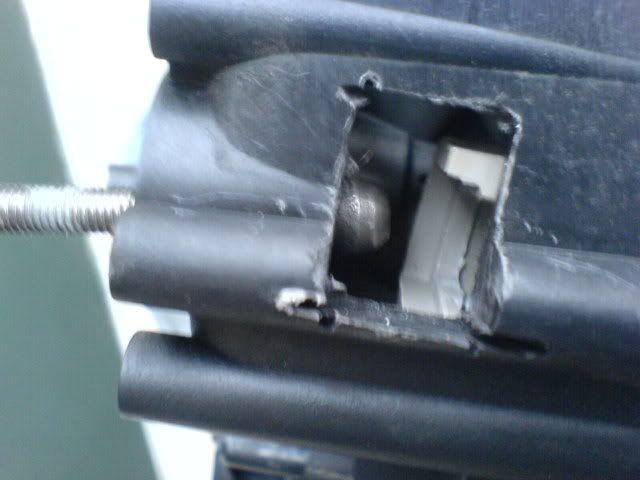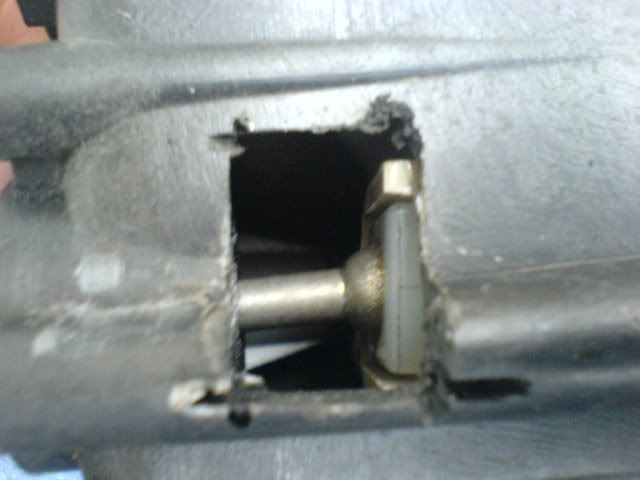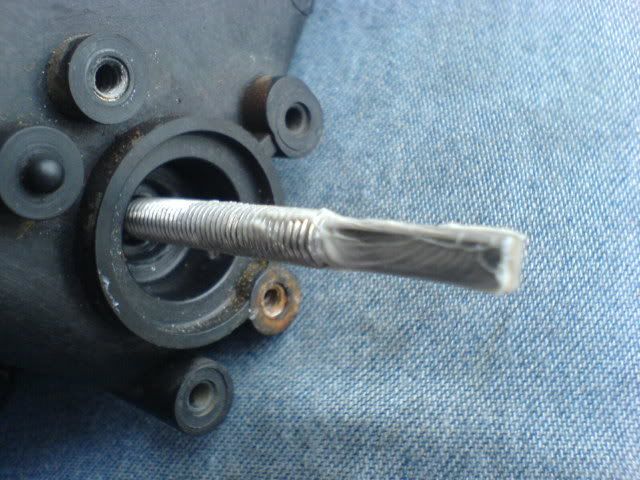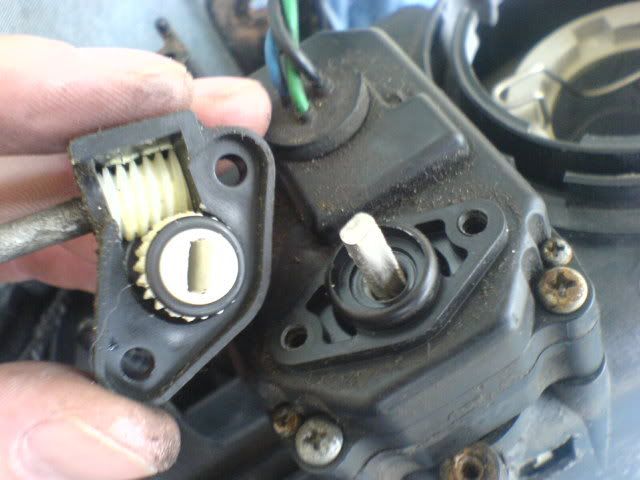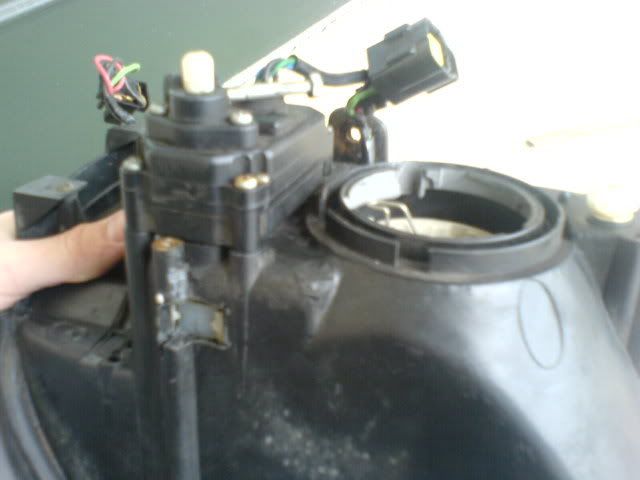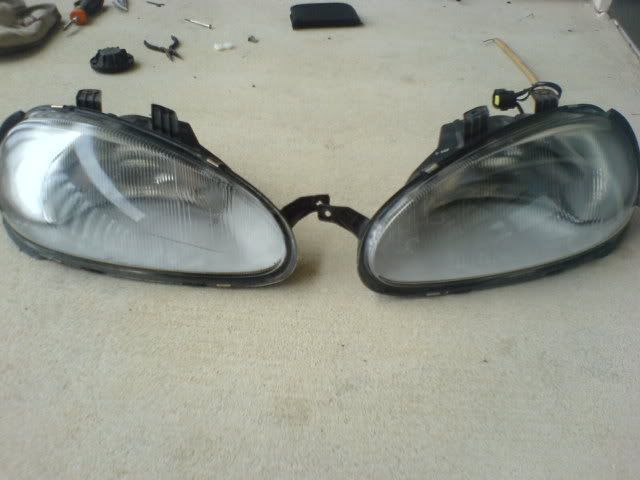 I will be using this sealant to fill the hole and keep moisture from getting in