For the
Latest
, turn to the last page... heres a recent pic: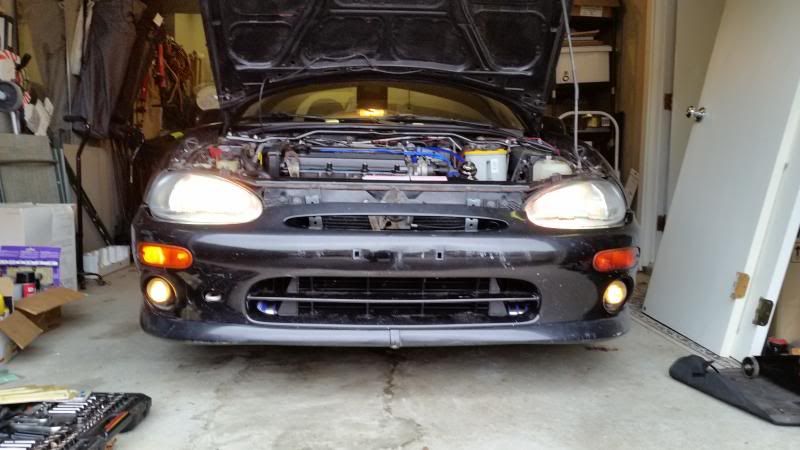 --------------------------------------------------------------------------------------------------------------------------------------------------------------------------------
Ok so finally I have found the time and desire to construct a worklog. As with most, this will always be a work in progress. I hope to receive comments and questions via PM or post. I hope you enjoy, I know looking at other people's worklogs has been helpful for me.
I apologize in advance for the CarDomain.com in the corner of the pics... some of them were just easier to take right from there!
Prologue
Ok so the story begins here... Summer of 2002. This beast finally kicked the bucket (it was my first love, still miss her!). RIP 88 Ford Bronco II
I was heartbroken, oh and broke. I was in fear of having to get an average car like a Toyota Camry or something. I liked the Bronco, it stood out. I got a call from my stepfather (who was working at the time at a Mitsubishi dealership) who suggested I come look at this trade in he had just got. He thought it looked like something I'd like, it was a Mazda.
So the time came to check out the Mazda MX-3. It was black (check), in very good condition (check), very low milage for a 93... 50k (CHECK), and it was... differrent. I was totally unfamiliar with Mazdas, and not really into cars much. To me, this car was great, although all my friend's parents were buying them 00-02's, this 93 was such a step up from the 88 Bronco I was used to. $3200 later (down from $5995 dealership price) I was driving home in it. Here she is soon after bringing her home...
Automatic, 4 cyl, didn't matter to me, I slowly grew to love her, and slowly began to mod her (keep in mind I am not very inclined when it comes to under the hood)
Chapter 1...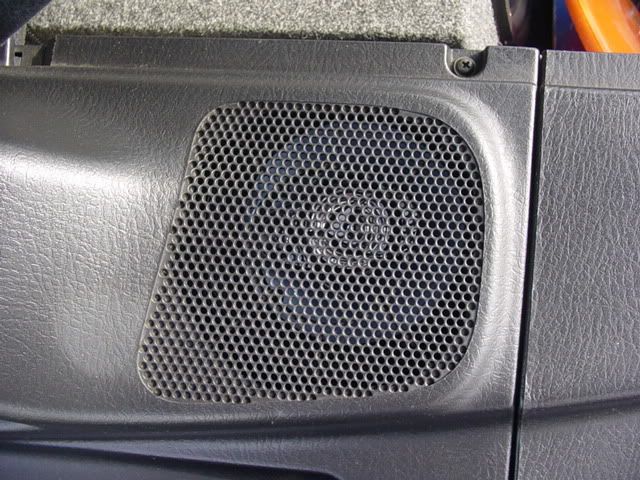 6.5" Pioneer 3-way speakers all around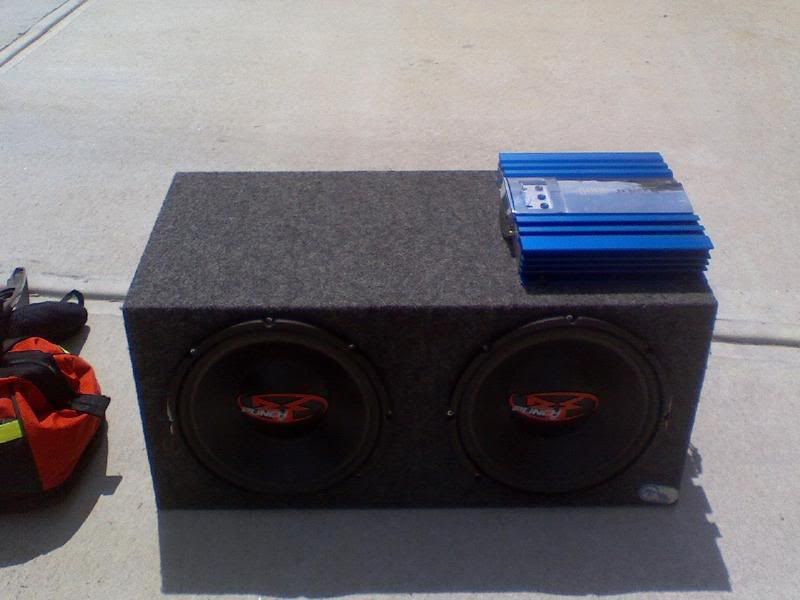 put some bump in the trunk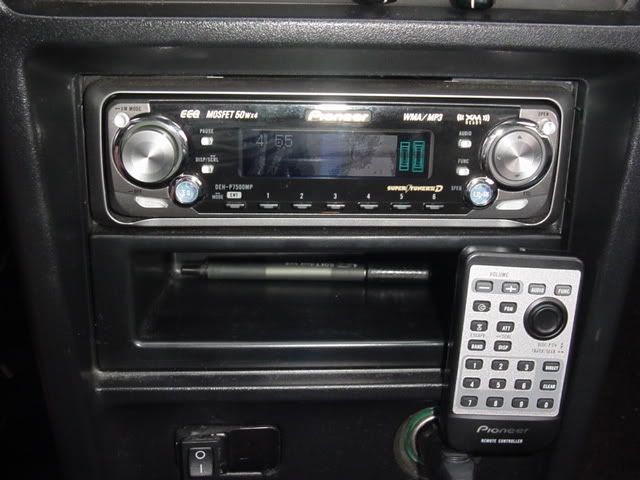 Pioneer DEH-7500MP
Tints, GTS window visors, and wash.
CF Gauge Bezel
Mother's Plastic Polish, VHT tint on corners, side markers (has since faded)
CF Mazdaspeed Licence Plate Frame, CF Vinyl Wrapped Headlights
THE END... well almost. ATX slowly went, then died. Sadly car sat for a whole semester at college. I was heartbroken, such a costly fix, and I needed a working car. Bought a Blazer and planned to sell the MX =(. Tried selling her for $1000, tons of interest but bc of the dead ATX, nobody wanted to touch it. Blazer was a piece, good truck but poorly maintained... had constant problems. Time to revive the MX-3!
1 Reman ATX Transmission + Transmission cooler later...
Chapter 2...
Bought a set of 18" Motegi Gunmetal MR7's. Too big for me,, rubbed on the struts, tires were bald... Sold 'Em
You have to try on a few pairs of shoes in order to find the right fit
After many hours on the Civic Projector Mod, I gave up. I did not want to take off/cut the bumper (even though it was probably necessary) and I ended up screwing up too many things.. oh well (hehe maybe glass headlamps in the future!)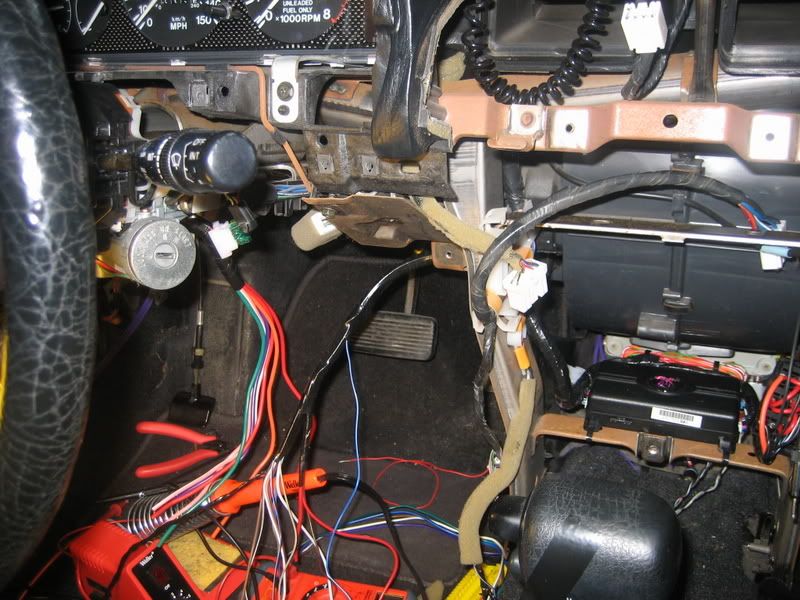 My friend helped me install Viper 791XV 2-way alarm and remote start. I love it, so nice in the winter time and good to have that added sense of security. Keyless is not hooked up, didn't install an actuator... anyone done it and can direct me on how?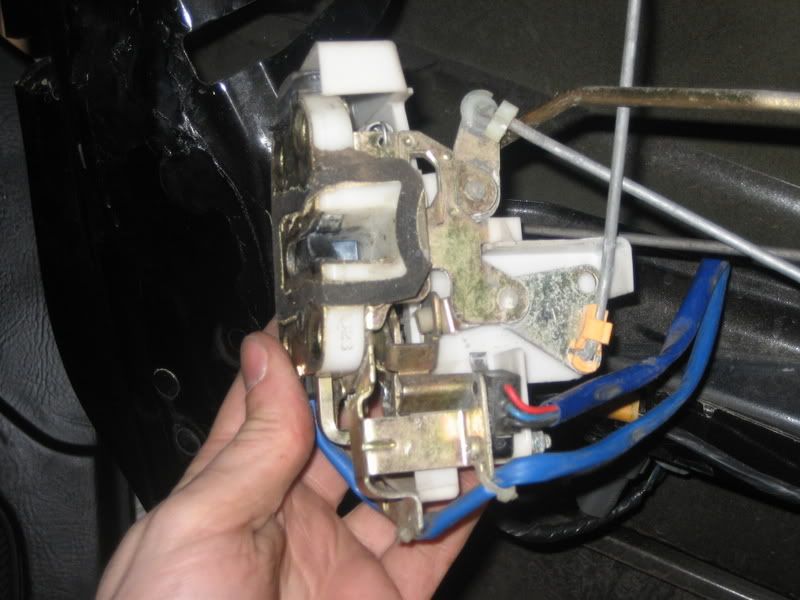 Also, the driver's side door will not lock the passenger like it used to, don't know what we did..?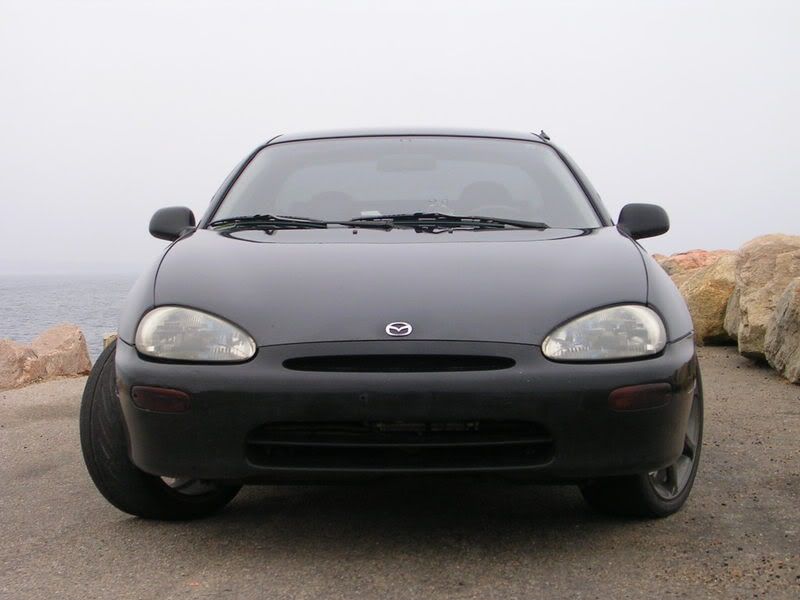 Took off Old Mazda Logo, put on one from 99 Miata. Looks Nice!
16" Bronze Konig Heliums w/ Falken Ziex Tires
Here you can see the paint discrepency between the door and rear quarter. Some b---- across the street from our house backed out and nailed my car. I awoke to my Viper Receiver chirping at me and saw the damage, dented in the door and fender. Her insurance paid for it. In the process I had rear mudguards bought from Corksport, and a faded DS Mirror painted to match.
Replaced front Axles, boots were shot.
Also new front calipers and pads (should have painted them!
)
Chapter 3
Added GS Front Lip, looks so much nicer!
One of my favorite mods, Leather Eunos Steering Wheel from Japan!
Decided to Mod the New Mazda Logo, I think it give it an aggressive look! Also Painted it Bronze to match the wheels along with the Mazda and MX-3 Emblems.
Also painted the interior trim/vents Bronze. I like it, subtle and non-ricerish. I hate neon colored interiors!
-Need to take pictures!
Installed Front and Rear Corksport Strut Bars. New ones on the way though!
Installed Tockico ZX-2 Struts w/ Eibach Pro Kit. I have to deal with winters so it works well for me. I am happy with it.
Chapter 4
Redid the tails with Black Vinyl Wrap, looks cleaner.
You can see my Apex'i Muffler and 2 in Catback Exhaust. Was VERY loud (almost like a fartcanned civic) until I had them install a glasspack after the cat. Sounds very nice, plus I can talk to people in my car.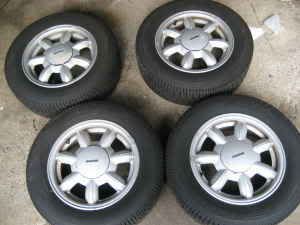 Picked up a Set of 90-93ish 7-spoke Miata Wheels for $125 with newer tires. These will be my winter set. I painted them bronze to match the color scheme.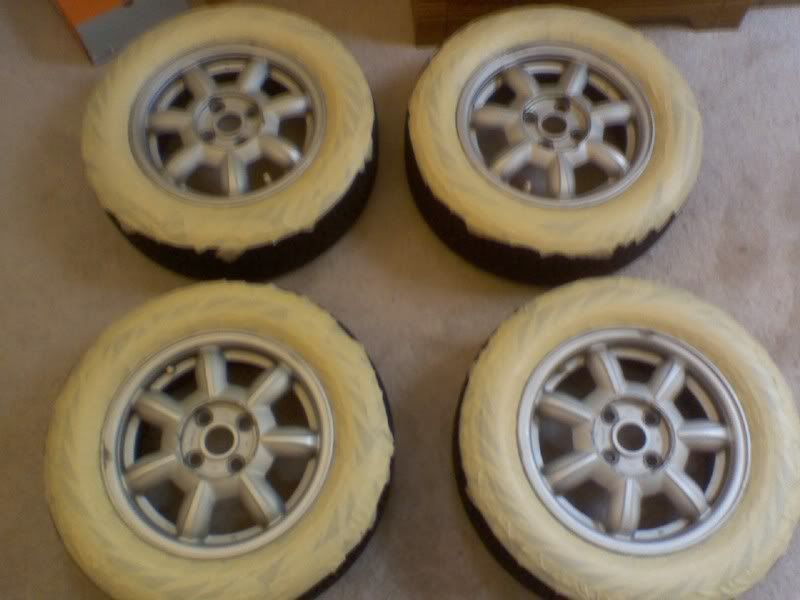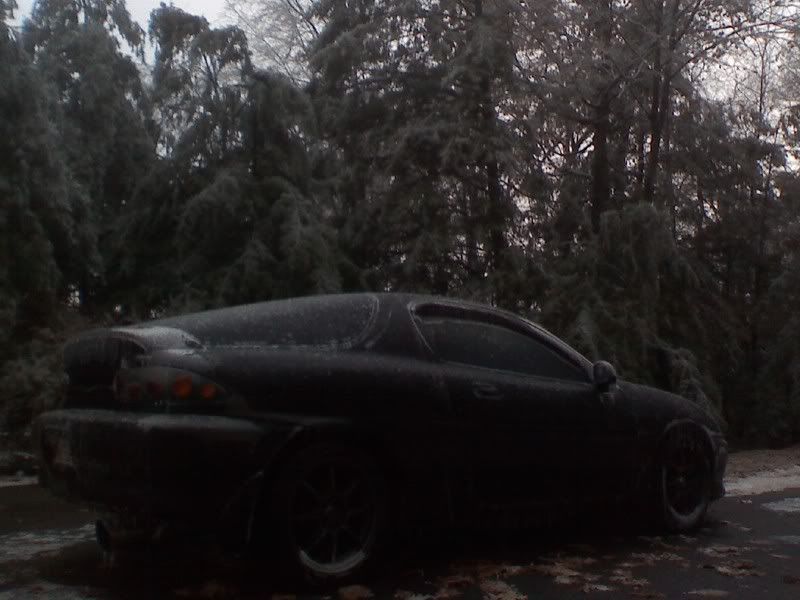 As you can see... need the winter wheels on!
Today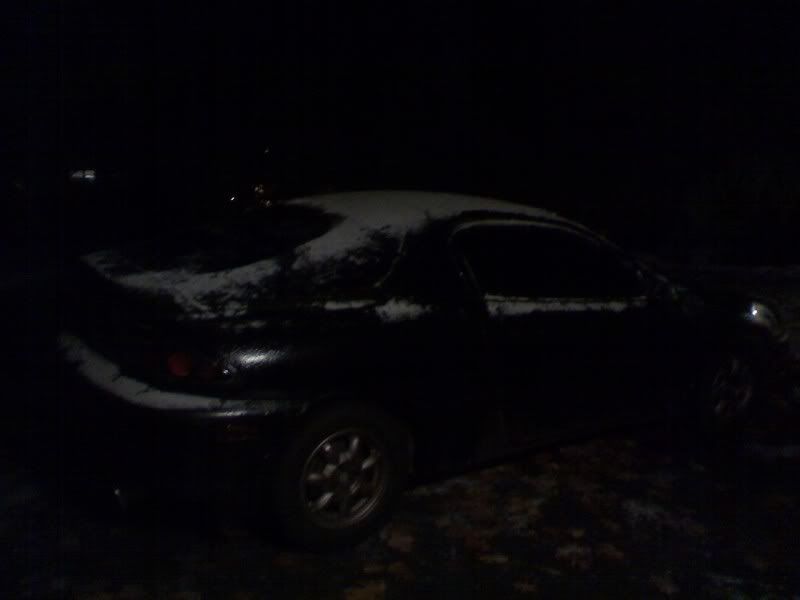 Installed the freshly painted Miata Wheels. They will be a good set to take the beating of the winter roads and give me a bit better traction. What do you think of the turnout? I personally think it is a better alternative than the steelies I had when I bought the car. I plan to buy small black plugs for the center caps.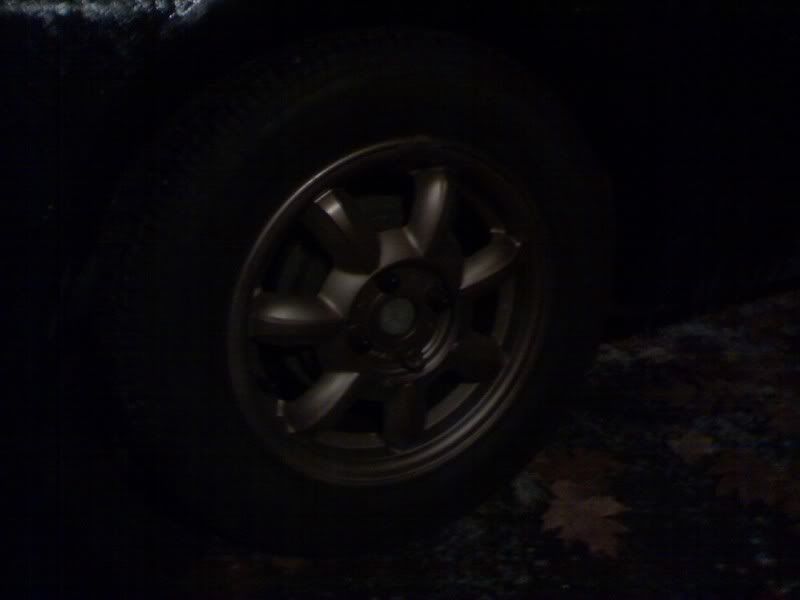 Installed the New Corksport Rear Strut Bar...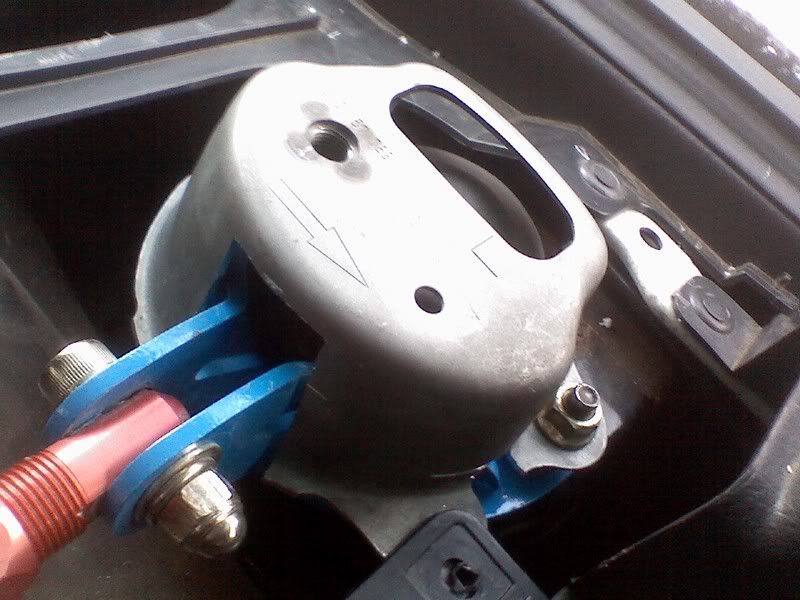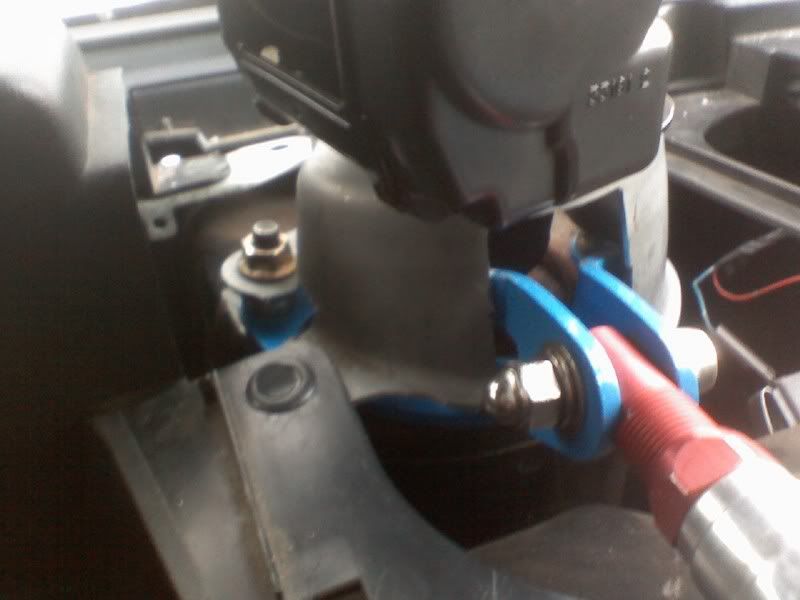 Tricky Seatbelt covers, took some quality time with Mr. Dremel.
here it is compared to the old Corksport style.

Epilogue
So finally I have a worklog. I love my MX-3 (and all others!), she has always impressed and satisfied me. She is ever reliable, day to day driving and long trips. She has taught me so much... from knowing nothing to knowing a little. I plan to keep her FOREVER haha, well maybe. As soon as the 1.6 powerhouse kicks the bucket, BP-T/MTX time
[color=orange]