---
I'm now a poor student! This is my almost rust free daily driver to be
Bought from Jayom's brother, cheers Jason, was nice meeting you!

Bought condition/stats:
1.5 DOHC B5ZE
79k miles
Drum rear brakes
Jspec dash
No sunroof
Chronic paint work - washed with gravel!
Virtually no underbody rust

Leaky exhaust
Windscreen cracked
Aerial filled in badly
Crap aerial installed on roof

The eagle has landed: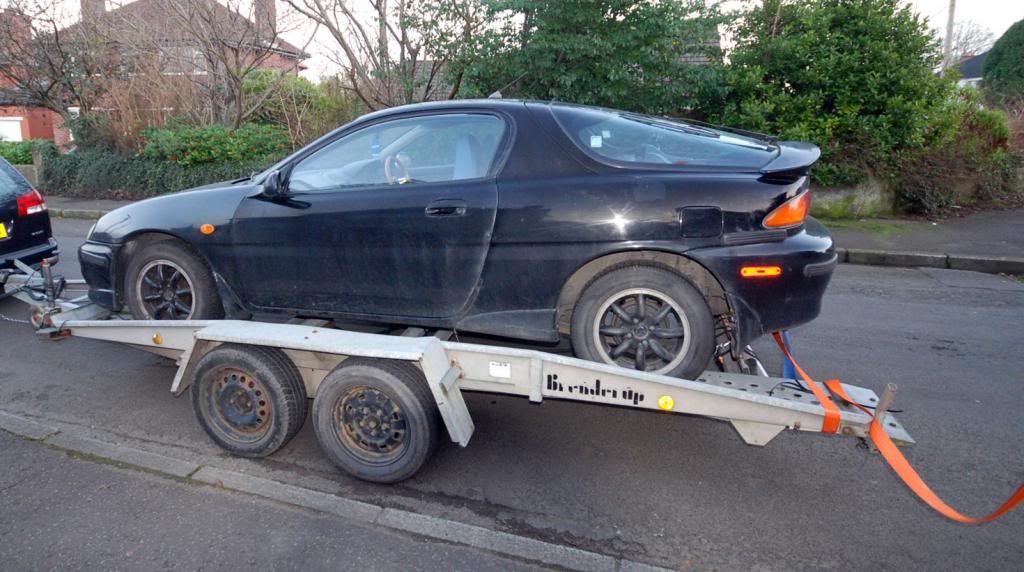 Unexpected surprise, I think it developed during transit.




Got annoyed with my stainless exhaust not being in sections, had to take off subframe from old car to get it off!



Washed with bricks?


Rear shot, exhaust installed! Those terrible bump strips will be tackled!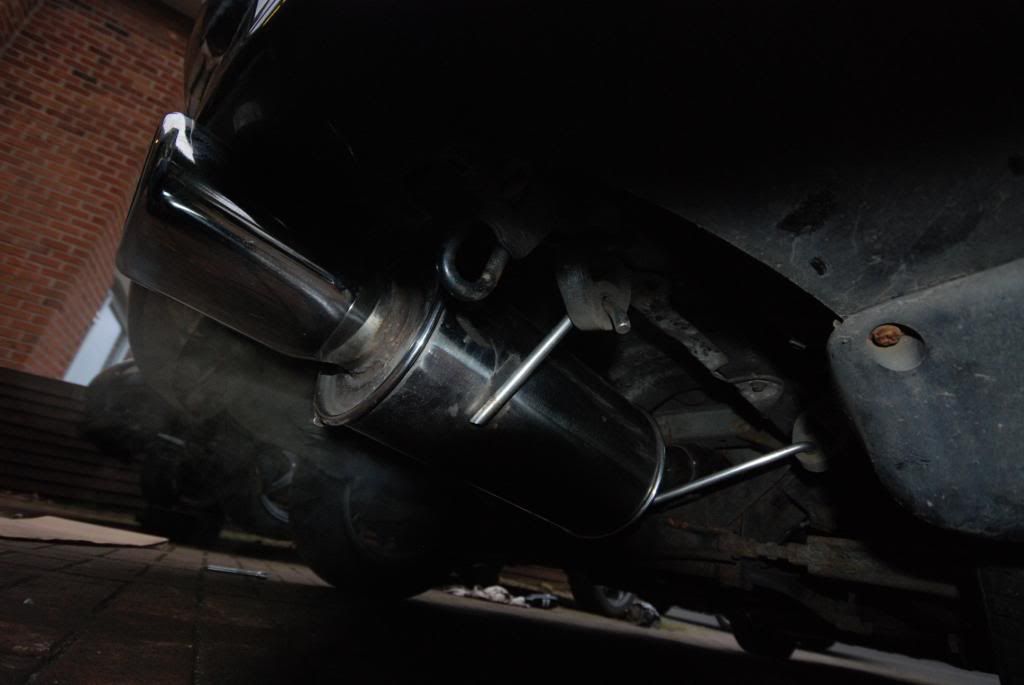 Front bumper madness, just going to bin that one and replace with my old one.



My new home for mechanical madness.



Short term plans:
Transplant stainless exhaust DONE

Weld in patch where OEM aerial was
Weld in patch where crap aftermarket aerial is
Replace wind sceen
Replace front brakes (discs worn)
Replace ball joints
Oil change
Rocker cover gasket
Disty O ring DONE
DA buff whole car aggressively
Remove bump strips etc
Front bumper swap
Rear lexus lights
MOT, register, insure and tax!

Mid term:
Swap over refurbed polybushed subframe
5 Stud set up and SSR type Cs
Polycarb hatch
Tidy interior with best bits

Longer term:
TURBOOOOOOOOOOOOO on a budget
LPG?
Delete air con?
Respray in summer DIY