SpatialTerrors 93 gs (retiered)
ok so i bought this car about 2 years ago. after i thought i had sold my first mx3. i got it in pretty rough shape. interior was pretty bad but the unibody is straight and it had a k8 with a bad knock. ignition was all busted up and hanging and the steeringwheel lock was broken. but it ran good enough to get home and around for quite a while. it came with a magnaflow exhaust on it and a light weight crank pulley and short ram air intake.
here are the pics from when i got it.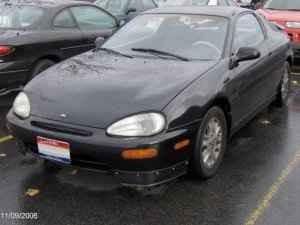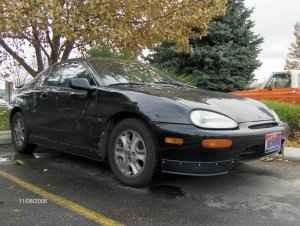 the guy had floor stripping screwed on as a makeshift body kit. it was gayyyy. and he drilled like 40 holes in the car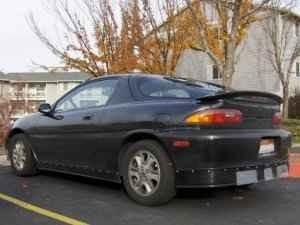 it was in bad shape but i got it for $900.
now after alot of improvements and some part swapping after i got my first mx3 back, its got a fairly nice interior. and some handy work to clean up the hanging ignition. it now starts on switches.
heres a pic of the hole that the k8 had in the side of the block after i blew it.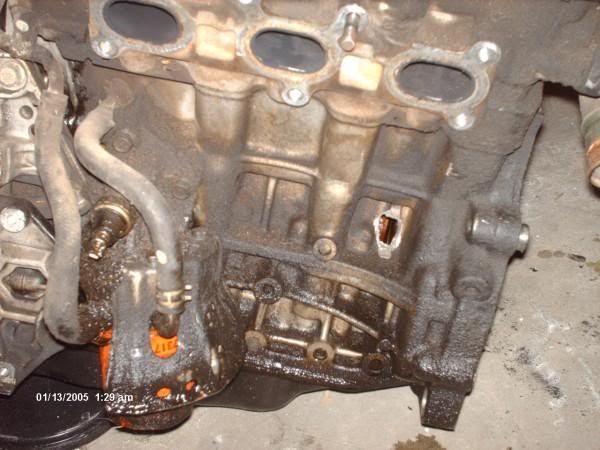 and now heres what it looks like with some body work done and new head and tail lights.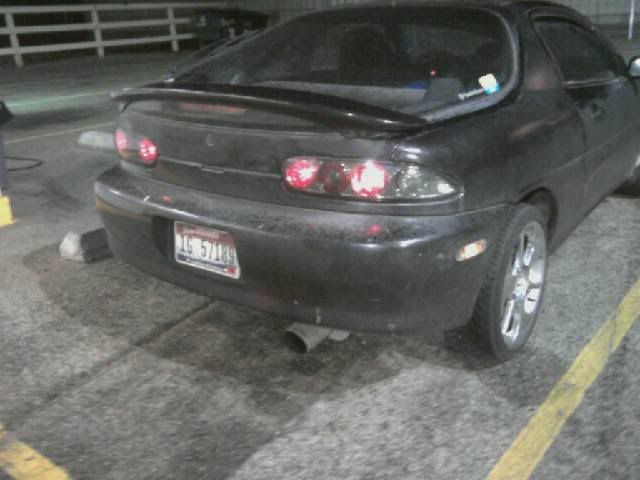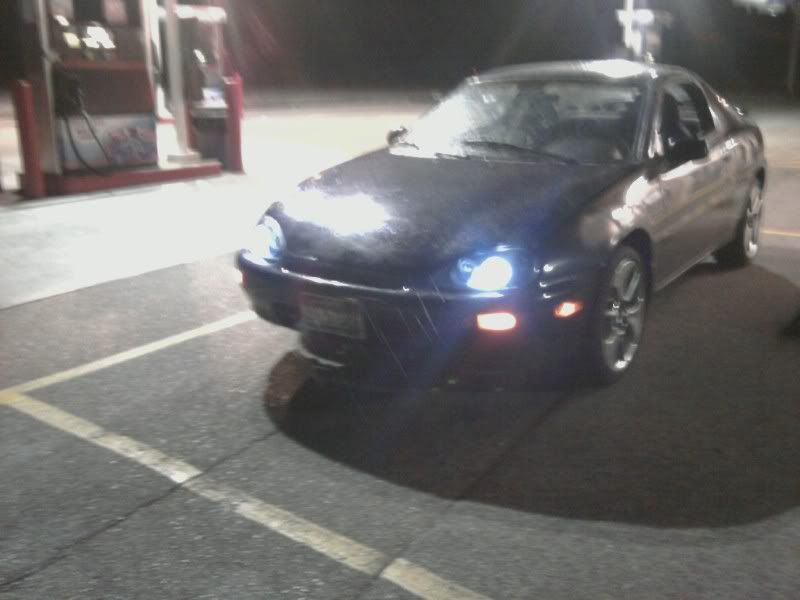 its lookin pretty good.
i swapped it with a klze. then i also traded some nice rims i had for some not so good rim plus cash(for the kl). the tires on the rims were brand new but over sized. burnt all the tread off those quickly drag racing my car. heres some pics of it before the new lower profile tires. there from my first time drag racing. and we ran 2 people in the car pulling 15.4 with like .4 reaction times.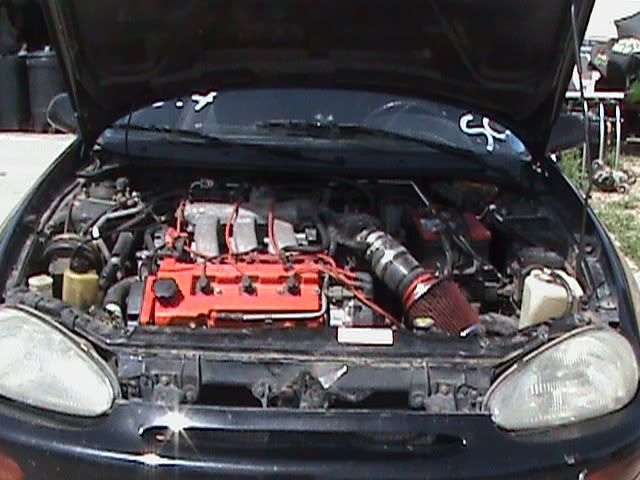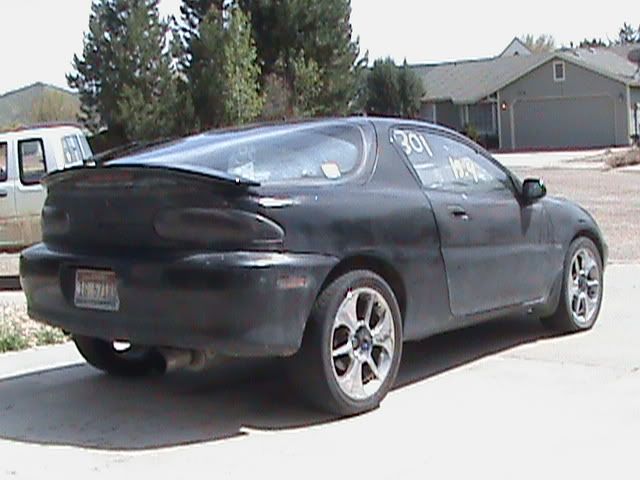 after some body work. im not finished. but the passenger side is alot better than it was.
the guy i bought it from said he hit a guard rail when the steeringwheel lock locked while driving.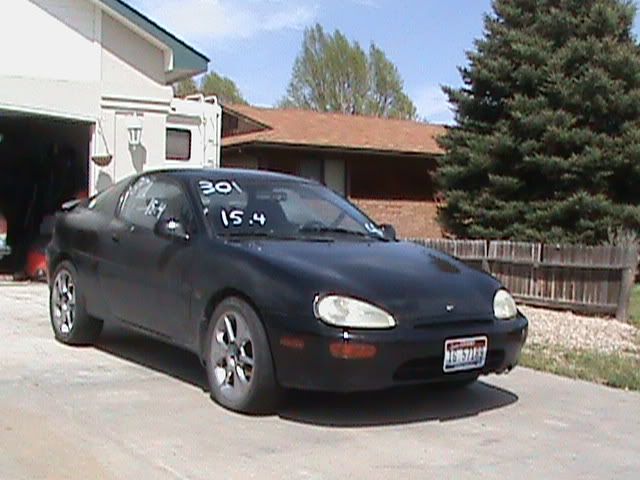 now heres some pics with the new low pros.
now i just think this pic is cool.
its my gs. my 4 banger after i got it back. and my brothers rocket sitting in my driveway
i take some pics of the inside tomorrow. but i got some racing seats. only one of them is in right now though. and the brand new sound system.
its come a long way in a year of work.
and my official best quarter mile time was a 14.7 with a .122 reaction
that was with everthing out of the car.